Ballet and performing pigeons on the same show!!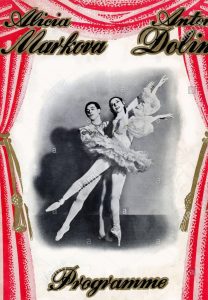 George Formby
In 1932 George Formby  topped the bill at the Manchester Hippodrome on Oxford St, by then he was well on his way to world wide fame when he signed a recording contract with Decca Records.  One of the 1st records he made in July of 1932 was '"Chinese Laundry Blues' all about Mr Woo.  Interestingly enough in December 1932 he starred in his first pantomime, 'Babes in the Wood' in Bolton, Lancashire.  Two years later in 1934 he started on his film career and went on to make over 21 films.
Neta Underwood
On the same bill as George Formby was Neta Underwood, film, stage actress and singer.  She appeared in several London stage musicals and early English films.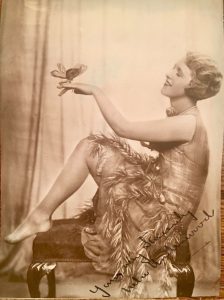 Syd Seymour and his Mad Hatters Band
'Syd Seymour and his Mad Hatters Band'  were also on this programme , they went on to appear in movies in the 1930's such as 'Just for a song'. They were a great comedy band, the audiences loved them, especially for Syd's comedic act as well as his singing.
Ted Ray
The following year of 1933 saw Wigan born comedian Ted Ray at the start of his career.  He may have been born in Wigan but he grew up in Liverpool like most of Britains best comedians.  Despite his longing for fame as a comedian, this didn't happen until the 1950's but he did appear in 2 feature films in the 1930's 'Elstree Calling' and 'Radio Parade of 1935'
He also played the violin and went by the name of 'Nedlo the Gypsy'. In the 1930's he was billed as 'Ted Ray the man who fiddles and fools about'.
His apprenticeship was quite a long one before he gained fame. his most famous radio programme was 'Ray's a Laugh' which starred young Peter Sellers and Kenneth Conner at the start of their careers. The actress Kitty Bluett starred as his long suffering wife.
He appeared on the same bill at the Hippodrome as 'The Bert Maddison Orchestra' playing typical dance music of that era. One of his most famous records was 'High Up in the Sky'.
Betty Driver
Also appearing at the Hippodrome in 1932 was local girl Betty Driver at that the tender age of 12. At the early age of eight, she began performing professionally, forced by her mother to appear with 'The Terence Byron Repertory Theatre Company' which was based in Longsight, Manchester.  She was singing for the BBC by the age of 10, and began touring across the UK in her first revue at the age of 12. Despite her young age, in 1934 at the age of 14 she played the lead in a revival of 'Mr Tower of London', alongside popular comedian Norman Evans.  The original show starred Gracie Fields and her siblings, this must have been a hard act to follow. The  revival ran for about two years. She continued to appear in musical revues and in the 1940's she changed directions and became a ballad singer and appeared in several movies.  Most people will only remember her as Betty the 'barmaid' and for 'Betty's Hotpot' in 'Coronation Street'. Her photo is still on display in the 'Rover's  Return'
1933 saw the world famous British ballerina Dame Alicia Markova and Anton Dolin, ballet dancers were the stars on a variety show at the Hippodrome. They appeared alongside Naughton Wayne who compared the show; also on the bill was 'Hamilton Conrad and his performing pet pigeons'.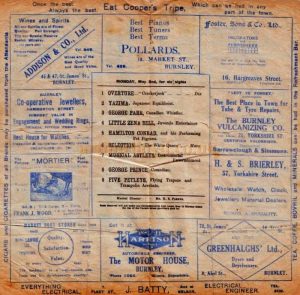 That really was a very varied variety show.   Does anyone actually do a performing pigeons act today, I very much doubt it. Below is a display of performing pigeons, but sadly not Hamilton Conrad's pigeons.
Dame Alicia Markova
This most talented ballerina was  a child prodigy. At the age of 13 she was discovered by Diaghilev, who was visiting London in search of new talent for his ballet company. He invited her to join the Ballets Russes in Monte Carlo, which she did in 1925, one month after her 14th birthday. . She was the first British dancer to become the principal dancer of a ballet company. Together with Dame Margot Fonteyn, she is one of only two English dancers to be recognised as a prima ballerina assoluta.
Sir Anton Dolin
Anton Dolin was an English ballet dancer and choreographer, his career also started with Diaghilev, and the Ballets Russes in Monte Carlo.  This is where he met Alicia Markova and their careers merged. As a soloist with Diaghilev's company, he created the leading role in Nijinska's Train Bleu.
Markova – Dolin Ballet Company
In 1935, they both left the Vic-Wells Ballet to form their own company 'The Markova-Dolin Ballet' which lasted from 1935 to 1937 and toured widely, presenting not only the classic ballets but also works by Bronislava Nijinska, Les Biches and La Bien Aimée.
In 1949  they formed the Festival Ballet Company but in 1950 they changed its name to the 'London Festival Ballet Company' . The name was changed to celebrate the imminent Festival of Britain, the company was backed by the Polish businessman Julian Brunsweg.  Below they can be seen in the famous ballet 'Giselle'; which they were both famous for.
Naughton Wayne
Welsh born Naughton Wayne started his career on the stage in 1920 as a member of a concert party on Barry Island. He eventually became the compare on revues and variety shows, especially in London before developing a career in films.  Two of the most famous films he appeared in were 'Passport to Pimlico' and 'The Lady Vanishes' alongside Basil Rathford. 
T