The Palace Theatre, Manchester 1934 to April 1935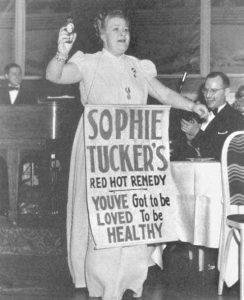 In July 1934 the late, great one and only Sophie Tucker, known as 'the Last of The Red Hot Mama's' appeared in Manchester at the Palace theatre.  It must have been wonderful to see her live.  I was totally spoilt for choice of the many  songs that she was well know for, especially 'My Yiddishe Mama'  but this is the one I chose, this song was well advanced for its time and humour.  I hope you enjoy it.
Amongst her supporting artists was 22 year old Dickie Henderson who was famed for his version of 'Tiptoe through the tulips' he became one of England's finest all round entertainers. He was part of a very famous music hall family with both his father and two sisters both appearing in variety theatre's.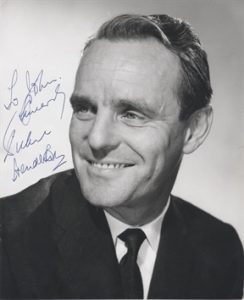 Another act that appeared were the Hengler Brothers, who were a sort of a comedy act, they did acrobatics, juggling, conjuring and slapstick. Below you will see in the movie their act and know why I doubt whether they would get a gig today!!
In September of 1934 top of the bill were Bud Flanagan and Chesney Allan,another truly British comedy duo, one of their supporting acts was Billy Caryll and Hilda Mundy, who performed on stage, radio and on gramophone records as a bickering couple but in fact they were happily married. Also on the bill were Bemand's Performing Pigeons, I tried to find out more about this unusual act but to no avail then discovered this movie of performing pigeons, totally fascinating!!  I'm sure it wouldn't be allowed today!!
In October 1934 the musical Gay Divorcee by Cole Porter toured the provinces and was staged in Manchester at the Palace Theatre, The most famous song in its repertoire was 'Night and Day' .  Fred Astaire starred in the West End version of the musical but sadly did not tour in it but he did eventually star in the film with Ginger Rodgers.
In March 1935 Gladys Cooper and Raymond Massey co- produced the play 'Worse Things Happen At Sea!' written by Keith Winter at the theatre, it starred Yvonne Arnaud, Harry Andrews and Robert Flemying   What a fabulous cast and production company; five of the very best talented artists. Both Robert Flemying and Harry Andrews made their first stage debut in the early 1930's before embarking on their film careers.  Yvonne Arnaud had a wonderful reputation as an actress and The Yvonne Arnaud Theatre in Guildford Surrey was named after her.  Both Gladys Cooper, who later became Dame Gladys Cooper and Raymond Massey were both fine actors in the theatre and in the movies.  They appeared together in another play, 'The Shining Hour' also by Keith Winter,  that must have been when they decided to do 'Worse Things Happen At Sea' by Keith Winter.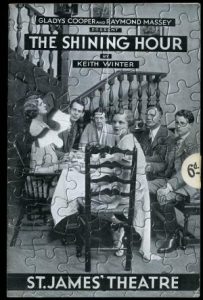 March 1935 also saw the young Richard Murdoch in a play, another great actor who started a career in radio. April of the same year Monsieur Eddie Gray was top of the bill in a Variety show.  He was well known for his handlebar mustache as well as for being a member of the Crazy Gang. On the same bill were Jimmy Nervo and Teddy Knox, they were also members of the crazy gang.   I can only imagine what a great comedy night it was.
Another act on that bill was Clarkson Rose who late gained fame as Clarkson Rose and Twinkle; a little known fact was that when they retired to Eastbourne their doctor was the infamous John Bodkin Adams, who was the convicted fraudster and a suspected serial killer; not dissimilar to Harold Shipman!!