The Palace Theatre Manchester 1931 – 1933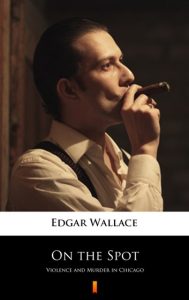 In 1931 the theatre put on a production of Edgar Wallace's most successful play 'On the Spot' which was about the violence and murder in Chicago during the days of prohibition.  The main character, Tony Perelli (based on Al Capone) was played by the eminent actor Charles Laughton, a Yorkshire man from Scarborough, who had only been acting for 5 years. Two years later in 1933 he started his illustrious film career.
A little known fact about Edgar Wallace was that he unsuccessfully stood for Parliament as a Liberal MP for Blackpool in the 1931 general election. Due to his failure in the election, he moved to Hollywood, where he worked as a script writer for RKO studios. Sadly he died from diabetes during the initial drafting of King Kong (1933).
In August 1931 the musical 'Wonder Bar' was staged at the Palace theatre in 1934; this was turned into a movie starring Al Jolson and the Mexican pin up girl Delores Del Rio.  Sadly the music didn't have the staying power to remain memorable.
Another play that year was 'It's a boy!' and starred Leslie Henson, the famous comedian and actor who in later life helped to form ENSA with Basil Dean.  As most of you will know ENSA entertained the British troops abroad during the 2nd World War.
I must make a mention of the ballet again as in 1931 Alicia Macova, Tamara Karsavina, Leon Woizikowsky, Walter Gore Prudence Hyman, Marie Rambert, and Maud Lloyd, performed in a week of ballet at the theate. What an amazing array of Ballet icons all appearing on the same stage.   Marie Rambert went on to founded her own Ballet Company.
In 1932 there was another play called  'Viktoria And Her Hussar' put on a the theatre,  which I thought was about Queen Victoria but on researching it discovered it was an operetta about an Hungarian Countess and her Hussar husband.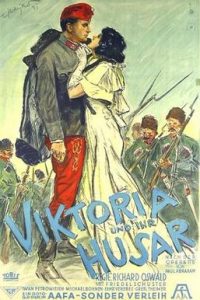 Donald Wolfit appeared in Oliver Goldsmith's 'She Stoops to Conquer' in June 1932, another world famous actor in his early days on the stage before the movies beckoned him.
On a less serious note, Jack Hylton and his band appeared live on stage, what a great evening that must have been to have the full big band sound. He made one of the very first road safety advertisements with a song called  'The Kerb Step', it is really funny and rather ahead of it time.
In September of 1933 there was a  musical comedy which starred Robertson Hare, Richard Hearne, Googie Withers and Leslie Henson.  Once again such talent in one show!!  Richard Hearne was my favourite as Mr Pastry, the other three went on to become household names, as they appeared in many films and TV series.
Lastly in 1933 Jack Hawkins appeared in a play called the 'The Sunshine Sister' which was written by Ivor Novello which was unusual for him as this was a play and not a musical.
I discovered that it was not a musical but purely a play. My greatest memories of Jack Hawkins was as Major Warden in 'Bridge over the River Kwai', one of the best war films ever. Remarkably he appeared in over 60 films!!