Manchester Palace Theatre 1928 – 1930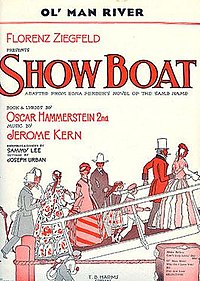 In September 1928 the theatre broke new ground by putting on the latest Jerome Kern musical 'Show Boat', which made its Broadway debut in 1927 and was produced by Florenz Zeigfield, this was a totally new concept for him to be involved in.
As most people know this went on to gain worldwide fame in its film version starring Paul Robeson.
In March 1929 Gracie Fields appeared with her then husband Archie Pitts and her brother Tommy Field in the musical 'The Shows The Thing'  What a great combination the three of them were .  If you want to know more about this show you must read about it by visiting the 'The Dame Gracie Fields Appreciation Society' website where you can read all about the show and actually see a programme from the show plus amazing pictures of the artists. I found this interesting movie of her but  sadly not from the above musical which was recorded in the same year.
In August 1929 the Palace theatre put on the thriller 'The Calendar'  which was written by the renown author Edgar Wallace. It was directed and starred Carol Reed who at that time was only 23; how amazing to think that he would go on to become a world famous film director.  An interesting fact about him was that his parents were Sir Herbert Beerbohn Tree who founded the Royal Academy of Dramatic Art in 1904 and his mistress May Pinney Reed, hence his name.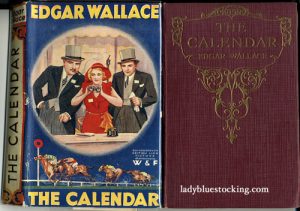 In June 1930 the play 'The Lady Of The Camellias'  by Alexandre Dumas Fils, son of  Alexandre Dumas who wrote 'The Three Musketeers' and 'The Count of Monte Cristo' was staged at the Palace theatre. It starred Tullalah Bankhead, Richard Goolden  and Harold Warrender. Giuseppe Verdi's 'La Traviata' was based on this play.
In September of that same year there was a show called 'Reportoire' starring Paul Robeson, Madge Aubrey and Michael Shepley.  Sadly I can't find any information on this show only who appeared in it.
In October 1930 theatre-goers and ballet loves must have been so excited to see Anna Pavlova with her ballet company also starring, Leon Woizikovski,  Nina Kirsanva and many others.  Mancunians must have been so in awe to see such talents actually on stage in Manchester.
The panto that year was 'Dick Whittington' and starred Fay Compton; Jack Fuller played his cat. Having researched him he made a living out of playing animals, it's amazing that an actor would actually specialize in playing animals but then why not!!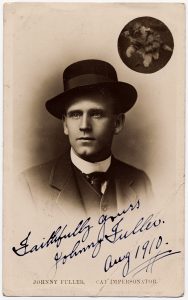 This page is dedicated to my late mother and her sister Annie who are the two beautiful women in this photograph taken in Manchester in 1930.