The Palace Theatre, Manchester 1940 to 1941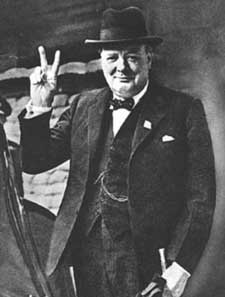 Manchester at War
1940 was the first time the bombs fell on Manchester.  Both the Palace and Opera House theatres were bombed but they still remained open.  Manchester Cathedral, the Royal Exchange and the Free Trade Hall were among the large buildings that were damaged.  That same year saw the start of food rationing and the  Home Guard was formed, it was otherwise known as 'Dad's Army'.   Winston Churchill became Prime Minister in that year, and said 'I have nothing to offer but blood, toil, tears, and sweat'   In the August he was famously remembered for saying "Never in the field of human conflict was so much owed by so many to so few." 1940 saw 'The Battle of Britain' and the famous 'Battle of Dunkirk'.  It really was a very important year for our country. Below is a picture of The Royal Exchange building which was seriously damaged during World War II when it took a direct hit from a bomb during a German air raid at Christmas in 1940. Its interior was rebuilt with a smaller trading area. The top stages of the clock tower, which had been destroyed, were replaced in a simpler form and in 1973 the Royal Exchange Theatre became reality and also the largest theatre in the round, seating over 800 people.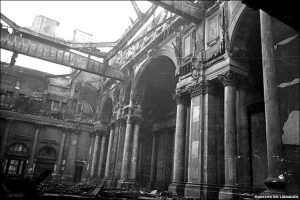 Glamorous Ladies
In 1940 the Palace Theatre starred Noelle Gordon in the George Black revue  'Black Velvet' ; alongside Jill Manners and Stanelli.  Noelle was famous before she starred in 'Crossroads' as Meg Richardson. This was one of the first television soaps from 1964 to 1981.  Surprisingly enough she was famed for being the first female to be seen on the transmission of colour television in 1928 at the age of 9.  Besides being in 'Crossroads, she was an actress, a singer, and TV presenter.  Jill Manners as well as being a singer and actress was well know for playing the principal boy in pantomime in the 1940's. Don Rico and his ladies swing band were immensely popular, sadly I can't find any movies of them playing but Kathy Stobart was the Saxophone player in the band.  She later went on to gain fame as a leading Jazz musician. Another interesting fact about her was that she tutored Dame Judi Dench in playing the saxophone for her role in Alan Plater's 2000 television play 'The Last of the Blonde Bombshells'.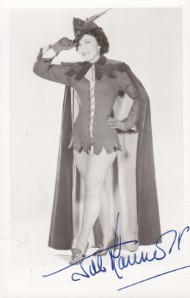 Comedians galore!
Another show 'Roll out the Barrel' starred Nat Jackley, Eddie Grey and Don Rico and his ladies swing band. "Roll out the Barrel' was one of the Feel Good songs from the 2nd World War.  It was sung by so many stars of its day. Humphrey Littleton played it standing on a handcart outside Buckingham Palace to help celebrate V.E. day. Below you can listen to the 'forces favourite', Vera Lynn singing this wartime hit.
Nat Jackley, the comedian was at one time a member of 'The Eight Lancashire Lads' act and later famous for his trade mark rubber-neck dance.  'Monsewer' Eddie Grey was another comedian on the bill, he was a member of 'The Crazy Gang'.  He started on the stage at the age of 9 as an apprentice juggler before becoming a comedian with his trademark moustache.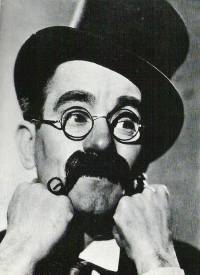 Classical Music
In August 1940 The London Philharmonic Orchestra along with its conductor Dr Malcolm Sargent performed at the Palace Theatre.  Margaret Eaves was the female singer with the Orchestra. One of the songs she is famous for is 'V stands for Victory'  which she recorded with The Joe Loss Orchestra which was another great 2nd World War song.
The week of 18th September 1940 saw the Ivor Novello musical 'The Dancing Years' staged at the Palace Theatre, Manchester on its round Britain tour.  It was the most popular show of that war-time period.  In 1950 it was turned into a popular film. Interestingly enough during the second world war he served four weeks in prison for misuse of petrol coupons, a serious offence under rationing laws at that time. Besides being a prolific composer he acted in over 20 films.
Strangely enough the Pantomime Cinderella did not go on at Christmas that year but was on in February 1941, surprisingly it only ran for two weeks. It starred Beryl Reid, Fred Emney, Nat Jackley and Jack Buchanan.  Each of these stars had wonderful careers. Following this Pantomime, Aladdin was the next show to appear in this theatre, it starred Pat Kirkwood, Lupino Lane and Wallace Lupino
Beryl Reid in the 1940's appeared mainly in Pantomime and Variety but went on to gain Radio fame in 'Educating Archie' with Peter Brough , the ventriloquist and his doll  'Archie Andrews' and finally in more serious roles in plays and movies such as 'the Killing of Sister George' and 'Tinker, Tailor, Soldier, Spy'.
Fred Emney was a very rotund comedian and actor, his middle name was 'Round' a very unusual and fitting name for him in later life.  He appeared in a great many films between the years 1931 and 1977, never in a lead role but in minor parts. I've also just discovered that for a short while he was the straight man to the puppets 'Pinky and Perky'.
Jack Buchanan was a Scottish film actor, singer, dancer, producer and director over his 30 year career.  Besides being a film idol he was also know for his singing and dancing. The Ivor Novello song "And Her Mother Came Too" was his signature song.  In 1953 he starred alongside Fred Astaire in the film 'The Band Wagon'.
The Prince and the Showgirl
Pat Kirkwood was another Mancunian born glamour girl actress and singer, she hailed from Pendleton, Salford. At the beginning of the 2nd World War, aged 18 her career took off , especially for her rendition of Cole Porter's song 'My Heart Belongs to Daddy'. Her legs were described as "the eighth wonder of the world".  There were rumours that she had an affair with Prince Philip in 1948 when they dined together in public in London, then went out dancing in a nightclub. Sadly these rumours did not help her career.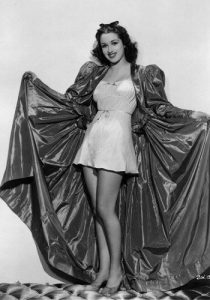 Interestingly enough there were no young male actors about at that time as they all had been conscripted into the Forces.