The Palace Theatre, Manchester 1942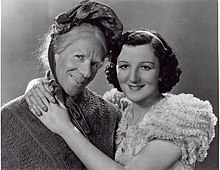 News of the Year 1942
After the Pearl Harbour disaster in Dec 1941, America entered the 2nd World War. They started to arrive in their droves and as the film 'Yanks' says 'Overpaid, Oversexed, and over Here'.  The radio programme Desert Island Discs was first broadcast on the BBC Forces Programme.   It was presented by Roy Plomley . The programme is still going strong today.  There was a good excuse for not washing your face as soap was rationed. The Queen, at that time she was Princess Elizabeth registered for War Service and eventually at the age of 19, she joined the Auxiliary Territorial Service (ATS). After joining, she trained as a driver and mechanic with the rank of Second Subaltern. Five months later she was promoted to Junior Commander, which was the equivalent of Captain. Her younger sister Princess Margaret was a Girl Guide and later joined the Sea Rangers.
The Battle of El Alamein was one of the most decisive victories in WW II. It was fought between two of the best Generals in World War II, Montgomery for the Allies and Rommel for the Axis states. Sadly in August 1942 the 'H.M.S. Manchester',  a ship in the Royal Navy,returned to the Mediterranean and took part in Operation Pedestal. The operation was to supply the besieged island of Malta. In the early hours of  August 13th during the operation HMS Manchester was torpedoed and severely damaged. Subsequently it was scuttled with explosive charges. and sank.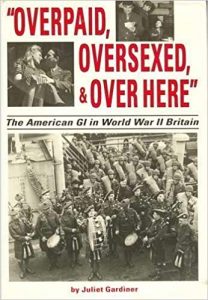 Manchester City and Manchester United Football Teams
On a lighter note Manchester United  and Manchester City were in their fourth season in the non-competitive War League, this was mainly for the players who were not conscripted into the armed forces.
City's Squad consisted of Sam Barkas, he played left-back and won 5 caps for England.  Lou Cardwell,  was a defender who had previously played for Blackpool before moving to City. Maurice Dunkley,played on the wing, Albert Emptage, was another wing man,  Eric Eastwood was the centre half,, Alec Herd, was a forward who also played for Scotland. Les McDowell after his playing days finished later on became Manager of Manchester City for 13 years. Bert Sproston, payed right back.  Frank Swift will always be remembered as a great goalkeeper who not only played for City but also for England. Eric Westwood, started out playing for Manchester United then moved across town to play for Manchester City.
United's Johnny Carey, also played for Ireland. Stan Pearson, a legend in his day when he retired ran a newagents in Prestwich, Manchester.  Jack Rowley, was another player to be capped for England.  Herbert Whalley after his playing days became a coach at United and sadly died in the Munich plane crash in 1958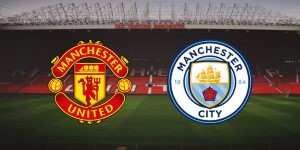 The Ballet at the Palace Theatre.
It was always an inspirational occasion   In 1942 Moira Shearer, Mona Inglesby, Harold Turner, Nina Tarakanova and Australian Rovi Pavinoff appeared in various ballets.  It must have given a very tranquil relaxing time for the theatre goers.  Mona Inglesby besides being a leading ballerina was also the director for the ballets. Harold Turner  was a Manchester lad, whose gained his love of music from his father who played the viola with the Halle Orchestra.
The Russian Ballet and Opera Company appeared in that same year. .  Amongst its stars were operatic baritone Otakar Kraus, another baritone Lipa Balmont, Basil Klon,  Diana Gould.   Moira Shearer was not only an international Ballet star but also an actress who appeared in many films.  She was married to the journalist and author Ludovic Kennedy. Below is Basil Klon singing with his Kossack choir.  Diana Gould was married to the world famous violinit  Yehudi Menuhim.
Former Tiller Girls
Gretchin Franklin appeared in the Musical 'Lady Behave' by Stanley Lupino.  She had been a Tiller Girls in the 1930's and among her many acting roles, she was well-known for playing Ethel Skinner in East Enders. Did you that Betty Boothroyd, who was Speaker in The House of Commons was also a Tiller Girl before going into politics.    An interesting discovery  I made was that her cousin was the actor Clive Dunn, who achieved worldwide fame as Lance Corporal Jones in Dad's Army.
Old Mother Riley and Kitty
A highlight for me would have been to see Old Mother Riley and Kitty.  As a young child I loved watching their films.  Arthur Lucan and Kitty O'Shea were the actors who played them.  His drag act was so unlike any others of his day being totally unglamorous.  They made 15 films in total.  He was the forerunner of great British comedy drag acts such as Norman Evans (over the Garden Wall), Les Dawson and Roy Barraclough as 'Cissie and Ada' also today Brendon O'Carroll as Mrs Brown. There are so many  more I could name but those like Dick Emery, Danny La Rue, Barry Humphries's Dame Edna Everage, Paul O'Grady's Lily Savage but these were in a much more glamorous way.
In 1934 they appeared  on the Royal Command Performance at the London Palladium, the most prestigious engagement of its time. In 1982, Alan Plater wrote a play, On Your Way, Riley, about the life of Arthur Lucan, with songs by Alex Glasgow. This was also broadcast on ITV in 1985 with Brian Murphy and Maureen Lipman in the leading roles.
Sky High Revue and Richard Tauber
The revue 'Sky High' had Hermoine Baddeley, Hermoine Gingold and Naughton Wayne in its cast. Hermoine Baddeley and Hermoine Gingold appeared in several revue's in the 1940's. Both ladies ended up with interesting film careers. Hermoine Gingold started her professional career at the age of 11. Hermoine Baddeley's sister Angela Badedely went on to gain fame as 'Mrs Bridges' in the 'Upstairs, Downstairs' Television Series. Naughton Wayne  started his career in revues and graduated to appearing in innumerable films and West End plays.  What a great cast.
Also that year the musical 'Old Chelsea' was staged. It was written by Richard Tauber and Walter Ellis.  Richard Tauber stared as the male lead in the show.  Another musical he appeared in was 'Blossom Time' which later was made into a movie.
Pantomime for 1942
The Pantomime for 1942 was 'Red Riding Hood' starred Jean Adrienne, the Indian born actress and singer. The pantomime dame was the comedian G S Melvin, he probably sang to the audience 'I'm Happy When I'm Hiking' which he was known for singing in the 1930's and 40's. It became the anthem song of hikers of all types, scouts included.