The Palace Theatre, Manchester 1943. Mussolini is arrested and American GI's in England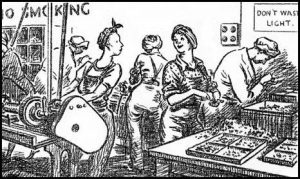 News of the World War Two 1943
1943 saw the first "Bevin Boys" being conscripted to work in the coal mines.  The pigeons White Vision, Winkie and Tyke become the first recipients of the Dickin Medal, which was to honour the work of animals in war. Labour Minister Ernest Bevin announced that women from 19 to 50 would be called for work in aircraft and munitions plants.
Italy surrenders and Mussolini, the fascist leader of Italy is arrested. The Russians regain Stalingrad and is the first major defeat for Nazi Germany.  British Prime Minister Winston Churchill,   President Roosevelt and the Leader of Russia, Joseph Stalin meet for the first time to set the direction for the rest of the war in Europe, it was known as The Tehran Conference. The British and Indian forces fight the Japanese in Burma.  In 1943 a film was made which was shown to American Servicemen coming to England on how to behave whilst in Britain. Did it work, one never knows?
Carry On Film Star
The Richard Tauber operetta 'Old Chelsea' surprisingly starred the comedy actor Charles Hawtrey.  He is most famously known for his roles in the 'Carry On Films'  His real name was George Frederick Joffre Hartree and he took the surname of Hawtrey  after the famous Edwardian actor Sir Charles Hawtrey. He used to let people believe that he was the son of Sir Charles Hawtrey although he definitely wasn't.  He was one of the early pupils at the Italia Conti Stage School he also appeared on the professional stage at the age of eleven as a boy soprano. In retirement he went to live in Deal, Kent so he could see all the handsome sailors at the Royal Marine Depot  as they walked along the promenade.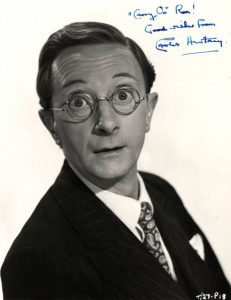 Sweethearts in Song
The world famous romantic operetta 'Vagabond Prince' appeared at the Palace Theatre that same year.  It stared Anne Zeigler and Webster Booth.  They were world famous for their beautiful duets, they were known as "Sweethearts in Song'.  Anne Zeigler was born in Liverpool.  Webster Booth started his career with the D'Oyly Carte Opera Company in 1923.  After an illustrious career, they found that their style of singing was becoming old-fashioned;so in 1956 they decided to emigrate to South Africa but returned to live in England in 1978, putting their roots down in Llandudno, North Wales. /if you want to lean more about their interesting careers go their is a very interesting blog site giving a tribute to them.
Rawicz and Landauer,
Another amazing duo to appear in 1943 were Rawicz and Landauer, who were pianist.  They were so in tune with one another that they could both be in different rooms and start playing the same piece of music and finish at precisely the same time.  In 1935 they left Vienna, Austria to live in England to escape from Nazi Europe.  During World War II, they found themselves considered potential enemies and were sent to Internment Camps in the Isle of Man. After they were released they both became British subjects. They transformed many popular classics into duets and sold tens of thousands of records. After the second World War they toured extensively in the United States of America, Europe, Australia, and South Africa.
Peter Cushing
Interesting enough in July 1943 Peter Cushing appeared in the play 'War and Peace'.  I find it hard to believe that they could do the whole play in one evening, but then again I have never seen it as a play. Tolstoy's War and Peace is one of those books that everybody says they want to read but very few people actually do.  Interestingly enough Leo Tolstoy, was a prolific author and wrote more equally famous books. He was born into Russian nobility and was a Count. He and his wife 13 children.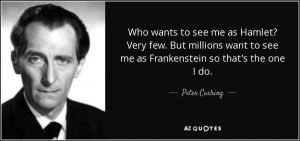 Peter Cushing was quite an unknown actor at this time so I doubt whether he had a starring role but that did not deter him.  He went on to become famous for his roles in the Hammer Horror Movies. In later years he appeared in Star Wars as  the Grand Moff Tarkin.  He also appeared in two films as Dr Who; they were Dr. Who and the Daleks in 1965 and Daleks' Invasion Earth 2150 A.D. in 1966. Also in the cast of Dr Who and the Daleks was the very talented all round actor, singer and musician Roy Castle. Sadly Peter Cushing never made it into the iconic television series of Dr Who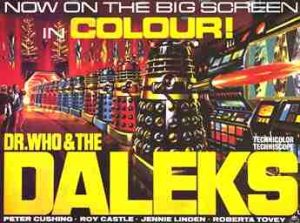 Panama Hattie
Another musical that year was 'Panama Hattie' with music and lyrics by Cole Porter. In 1917 Cole Porter joined the French Foreign Legion, very romantic!   He wrote both the words and music for songs for over 30 stage and film musicals, a truly amazing acheivement.  It starred Richard Hearne, Max Wall, Bebe Daniels and Claude Hulbert, all very experienced and successful artists. In 1942 it had been made into a big box office movie which starred Red Skelton, Lena Horne, Ann Southern, Virginia O'Brien, Rags Ragland, Ben Blue and The Berry Brother.
To end the year the pantomime was Jack and the Beanstalk but in January of 1944 the theatre put on the pantomime Cinderella. I assume that was and is a  very unusual thing to happen in theatres, for one pantomime to follow another within such a short period of time.