More interesting shows and stars at The Manchester Palace Theatre 1938

Women on stage in 1938
Three great actresses appeared in plays at the Palace Theatre in 1938.
The first one to appear was Margaret Rutherford who was in my opinion the one and only  'Miss Marple, she had an unusual childhood, because her father suffered a nervous breakdown and was committed to an asylum, sometime after his release, he killed his father and ended up in Broadmoor. He was eventually released from there in 1890.  Margaret was born two years later in 1892. A further unhappy occurrence was that her mother committed suicide, she ended up living with her aunt at the age of three. How sad!
Another little known interesting fact was that  Tony Benn, the politician was her 2nd cousin.
Besides her career as an actress she was a very talented pianist. She not only appeared on the stage but also in over 40 films. She was, to me, a really beloved character actress!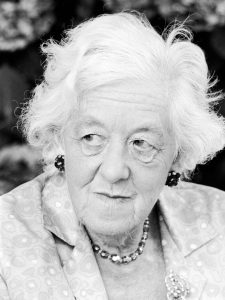 Doris Hare, was the next actress to appear. She is probably best known as Mum Butler in 'On the Buses' with Reg Varney.  Before this she was a member of the Royal Shakespeare Company, her first acting work was at  the age of 3 as she was part of her parents travelling theatre company. She was offered the role of 'Ena Sharples' in Coronation St in 1960 but turned it down although she did appear in Coronation Street  in 1969 as Albert Tatlocks' fiancee.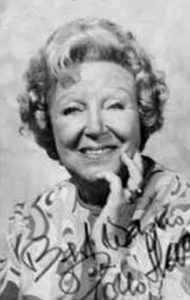 Finally Elisabeh Welsh, an American actress and singer appeared at the Palace Theatre. She spent most of her working life in England spanning over six decades despite that the fact that in 1936 she starred alongside Paul Robson in the British film 'The Song of Freedom'. Below you can hear her sing a duet entitled 'I Still Suits Me' with Paul Robson in 1936. This song is from the film 'ShowBoat'.
Performing Chimpanzees
Some unusual acts that appeared that year included Fred Culpitt and Jan Glenrose (a comedy magic act), Larry Macari and his Dutch Serenaders Band,  Elsie Bower and Billy Rutherford, (musical comedy stars) and Charlie Judge and his performing Chimpanzees.  I couldn't find any movie clips of his performing Chimpanzees but I remembered being mesmerized by the PG Tips adverts, and thought you might like that.  I hope you remember this as much as I do and enjoy the nostalgia.
Me and My Girl, the musical, hits our stage in 1937
In November 1937 the musical 'Me and My Girl' was staged at the Palace Theatre. It was written by Noel Gay, a very prolific British songwriter of the 1930's and 40's. he was not only famous for writing 'Me and My Girl' but for also for writing 'Run Rabbit Run' which was a hit song during the second World War.  In October 1938 one of the newspapers wrote  "While dictators rage and statesmen talk, all Europe dances to 'The Lambeth Walk'.
The show had only opened in the West End earlier that year so it was with great excitement that it then came to Manchester. This all singing, all dancing musical, starred the famous Lupino Lane in the main hero role.  It's one of my favourite musicals which celebrates the 'old British' culture and gives every audience member, that feel good factor.  There have been many famous actors who have played the part of Bill Snibson (the male lead) throughtout the years, I personally went to see it in London starring Gary Wilmot . Surprisingly Matt Lucas also played  the main lead in it last year.  I couldn't find a good old version of the original performance in 1937, but in 1985 Robert Lindsey played the lead role in the musical and below you can see him  and the cast singing and dancing 'The Lambeth Walk!'
Keeping it in the family – The Franklyn Family
Towards the end of 1937, Leo Franklyn appeared in a play at the Palace Theatre. His son was William Franklyn and his grand daughter Sabrina Franklyn. It was clear that this was a family with much talent.  Most of Leo Franklyn's career was in typical British farces, so beloved by the older generation and sadly not by the young ones.
Florence Desmond, the English Actress, impersonator  and comedienne also appeared at the Palace Theatre in 1938.  She was performing on the stage from the age of 10 , one surprising fact for me was that she appeared with Gracie Fields in 1931 in the film 'Sally  in our Alley' and her brother Fred Desmond was part of an acrobatic double act 'Desmond and Marks"
Comedy, Politics and Banjos
1938 saw Bebe Daniels and Ben Lyons , one of my favourite radio programmes as a child was  'Life with the Lyons' A little know fact about Bebe Daniels was that in 1924 she starred opposite Rudolph Valentino in Monsieur Beaucaire., she really was beautiful.  Ben Lyons was an American actor who in 1930 starred opposite Jean Harlow in the film 'Hell's Angel'.   What an interesting couple!   They shared top billing with Billy Cotton and his band which featured the singer, Alan Breeze .  Billy Cotton 's catch phrase was 'Wakey, Wakey' on his Sunday lunchtime show.  His son Billy Cotton Junior became head of  the BBC's Light Entertainment  in 1970. Alan Breeze sang with the Billy Cotton band for over 35 years.  His most famous song was 'I've got a lovely bunch of coconuts.'
Another band to appear that year was Ray Noble, who besides being a bandleader, was also a composer, arranger, radio comedian, and actor.  If you visit the Monpelier district of Brighton, there is a blue plaque  outside the house in which he was born.
 The Carroll Levis and his Radio Discoveries Show, hosted what must have been the first  talent show in the 1930's.  It was this type of show, which led to Hughie Green's 'Opportunity Knocks' and finally culminating in Simon Cowell's 'Britain's Got Talent'.'
Vic Oliver, the comic violist from America and his wife at that time, Sarah Churchill appeared in a play. at the Palace Theatre.  Sarah Churchill was one of the daughters of  Sir Winston Churchill. It was well known that her parents did not approve of this marriage and sadly it only lasted nine years.  In  January 1942 Vic Oliver was Roy Plomley's very first 'castaway' guest on Desert Island Discs, and that programme is still going strong today.  I have discovered that the first record he chose was 'Chopin's Etude in C minor, "Revolutionary". I wonder what his other discs were!
Eddie  Peabody was also an unremembered star who played the banjo.  He used a plectrum on his banjo which was most unusual at that time.  He was also a very accomplished player of of the guitar, violin and mandolin. He developed the electric banjo and is remembered in the 'Banjo Hall of Fame' in Oklahoma City, Oklahoma.