The Palace Theatre, Manchester 1935 to 1936

The Palace of Variety
The Palace theatre was originally known as 'The Palace of Variety' and it certainly lived up to its name in 1935
Max Miller
'The Cheeky Chappy' Max Miller who was well known as a stand up comic, also for the very flamboyant attire and his risque jokes!!  If you go to Brighton you can see a Bronze statue of him in the Pavilion Gardens.  In the early days of his career he appeared with both Fred Karno as did a great many other famous names of that era. Another great comedian to appear was Jimmy James who after winning a singing competition at the age of 10 ran away to join a travelling show.  By the time the police had located him he was already twelve years old and a seasoned artist.  In his act he appeared as a drunk who smoked, despite the fact that he was in real life tee-total and a non-smoker.
Comedy Central
One of amazing artists appearing in variety shows at The Palace Theatre during this time was
Ted Ray
. Ted was another northern comic. Born in Wigan, he grew up in Liverpool, the home of some of England's best loved comedians. Ted hit the big time with his radio show
'Ray's a laugh'
. A very young
Arthur Worsley,
the ventriloquist also appeared at the Palace theatre, he started his career at the tender age of 11.  I remember his act with his dummy 'Charlie Brown'.
 Sid Field
, was another comedy entertainer who appeared here and in later years starred in movies. He sadly died at the tender age 51 whist performing on  stage. Sid started his career busking  whilst dressed as
Charlie Chaplin
.
Another English legend
Stanley Holloway
also appeared in a variety show at the Palace Theatre that year.
Big Bands in the 1935 theatre scene
Big bands performed often in 1935 at the Palace Theatre. 
Ambrose and his Orchestra
, played there. A little known fact about this Amrbose and his orchestra was that despite his typical English appearance, he was in fact, born in Warsaw to Jewish parents who emigrated to England.
During the 1940's, school girl 
Ann Shelton
sang with his orchestra.
Another two jazz bands to top the bill at the Palace Theatre during this time were Roy Fox and
Harry Roy.
Roy  Fox
was was an American-born British dance bandleader who came to London in 1930, fell in love with the country and made it his home.
Jack Hylton
also appeared at the Palace Theatre. You can read more about him and his band in my last blog (1934 – 1935) . You hear him singing with his band playing 'The Kerb Song'.
During World War Two  all of these bands went out to entertain the British troops abroad.
The strange and unusual
An unusual act, which I found very unfunny was
Nosmo King
. Nosmo King was known as a radio comic and monologuist who did a double act with his son,
Jack Watson
.  Jack later went on to appear in Coronation Street. Older viewers will remember him as the man who finally won Elsie Tanner's heart.  Jack also appeared in '
The Wild Geese
' and '
The Sea Wolves
' movies where he played tough and gruff men of action.
Another strange act was 
Edward Stanelli
. Edward was an  Irish actor, musician and composer.  He composed a piece of music called 'Atlantis' which was performed by the Manchester Halle Orchestra in 1946.  Whilst I may not appreciate their acts, perhaps for the 1930's, the audience enjoyed them.
Panto in 1935 theatre
Victoria Hopper
, a singer and an actress who ended up starring in many films, and Shakespearean actress
Oriel Ross
were also in the panto cast. Oriel was considered to be a beauty of her time and  modelled for 3 of
Jacob Epstein
's  portraits.  Below is a photograph of Oriel Ross.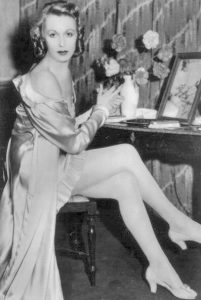 Danny Kaye performs at the Palace Theatre
In 1936, one of the biggest names to appear was the wonderful
Danny Kaye.
Oh, how I wish I could have seen him live!
During my childhood I loved watching him in films, especially Hans Christian Anderson.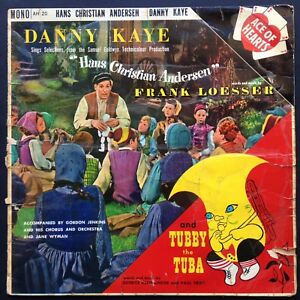 In addition to Danny Kaye, that year also saw composer
Mantovani
top the bill. Mantovani was an Anglo-Italian composer as well as the conductor of his orchestra. He maintained his fame throughout the decades, even long after his death in 1980.
The Casson family of performers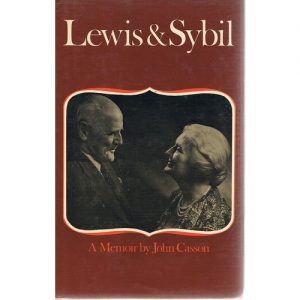 A cursed engagement ring
Finally I thought it worth adding that, for me, 1936 was a very special year. This was the year my parents were married.
My parents had a seven year courtship. Despite this happy union, when my father proposed to my mother, his mother was so annoyed that he would be leaving the family home and therefore, she would lose an income from his weekly salary, that she cursed their engagement ring.  My mother was very superstitious and so,  determined no one would ruin their chances of lifetime happiness, she told my father she would never wear a cursed ring…and through it down the drain. And so, they married without an engagement ring.
I am pleased to let you know she finally got a new engagement 20 years after they were married. My mother clearly believed throwing the original ring down the drain had been the right thing to do.  They had a very happy marriage for 58 years until my father passed away in his 80s.  My mother passed away just two weeks shy of her 101st birthday. Over the years of their marriage they had grown their happy family with three children, nine grandchildren and 16 great grandchildren.
See their lovely wedding photo below.