The Palace Theatre, Manchester 1937 and 1938
A concert in aid of Cancer, back in 1937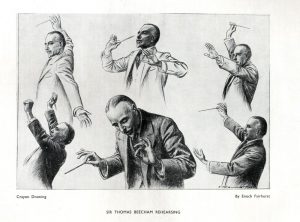 At the beginning of 1937 a gala classical concert  was held in aid of Christie's Cancer Hospital.  Quite amazingly  The Christie  opened in 1901. After opening The Christie quickly pioneered treatment for Cancer and established the firm reputation it still has today in 2019.Today it is a front runner in cancer treatment and is known worldwide.
In the 1930's The Christie was instrumental in the development of the "Manchester Method" of radium treatment.
Raising the profile and funds to support The Christie, the gala concert featured highly acclaimed artists such as Russian born American concert pianist Shura Cherkassky.  He was well known for the romantic repertoire that he played.  His family fled from Russia  in 1909, just after he was born in Odessa, Russia.  He played at the famous Hollywood Bowl Amphitheatre, this must have been very unusual for a classical pianist.
The Danish born violinist Henry Holst also  appeared in this concert, in the 1920's he was the leader of the Berlin Philharmonic Orchestra and in the 1931 he moved to Manchester and became a Professor of Violin at Manchester Royal College of music.     The talented English Tenor Frank Mullings sang  from his wide collection of Operatic arias. He was another classical artiste who ended up teaching at Manchester Royal College of Music, the pupils there were only taught by the best! Frank Mullings was also part of Sir Thomas Beecham's Operatic  Chorus which appeared in this concert.  A little known fact about Sir Thomas Beecham was that his grandfather invented the Beecham's Laxative Pills, so we have a great deal to thank that family for!  Sir Thomas Beecham's father was also Mayor of St Helens .   A very accomplished family indeed. As for the concert itself,  I imagine for all classical music fans, this must have been incredible.
Sir Thomas Beecham was the conductor of the Manchester Halle Orchestra for a great many years and he is buried in St Peter's Church in Limpsfield, Surrey and is epitaph is from the play The False One by Francis Beaumont and Philip Massinger, Act 2 Scene 1,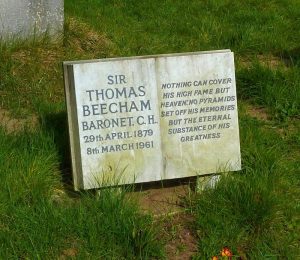 The Monte-Carlo Ballet
After the gala concert, the next major production was the wonderful Monte-Carlo Ballet company performed at The Palace Theatre for  two weeks. This accomplished company, originally called Ballet de l'Opera and based at the Opera House in Monte Carlo  It was founded by Rene Blum who was amongst the first French Jews to be deported to the concentrations camps in 1940 and sadly passed away in Auschwitz, Poland in 1942. He was hired by Louis II, the Prince of Monaco to create a ballet company in 1931 Some of the really great international ballet stars appeared in this companies productions such as Russian born Bronislava Nijinska, Britain's Frederick Ashton and in later years the American Cyd Charisse.
A traditional variety show lifts the mood
April 1937 saw the theatre revert back to it's traditional variety shows. George Formby topped the bill playing his ukuleleand singing his famous ditties.   He was joined by other artists such as Gracie Fields, another local talent from Rochdale. Elsie and Doris Waters, Elsie and Doris Waters were know on stage as 'Gert and Daisy' a female comedy act whilst their brother Jack Warner, who was a true icon of early British TV, was famous for his role as 'Dixon of Dock Green', the first TV police series. I'm not sure it would compare to the likes of Line of Duty but in it's day, it was a very popular show.
More acts that appeared in 1938  were The Western Brothers, a very British music hall and radio act, they wore monocles and evening dress for their act, and affected upper-class drawls. Photographs of them appeared in newspaper in advertisements for a number of products The Street Singer (Arthur Tracy), was an american singer who created the name 'Street Singer' from a movie he saw in 1924.  He did this so that if he flopped as a singer he could still continue on the stage using his own and Wee Georgie Wood who was only 4'9″ tall and well known as a comedian.  He started on the stage at the age of 5, and was managed by his mother who talked him out of ever getting married.  He worked tirelessly for various charities and was awarded an O.B.E. in 1946.
America's Mills Brothers takes to the stage of Manchester
The Mills Brothers from America also appeared at the Palace Theatre during 1937.  This was early in their careers which spanned at least five decades.  Their father was a barber and had his own Barber shop quartet which was the brothers inspiration. Watch the clip here as they sing in 1934.  In 1998 they were entered into the Vocal Hall of Fame in Sharon, Pennsylvania. In 1931 they had a No 1 hit with 'Tiger Rag'.  In 1934 they were the first ever African American Artistes to appear before Royalty, King George V and Queen Mary.   That was such a great achievement at that period of history.
Below you can listen to them singing their No 1 hit record.